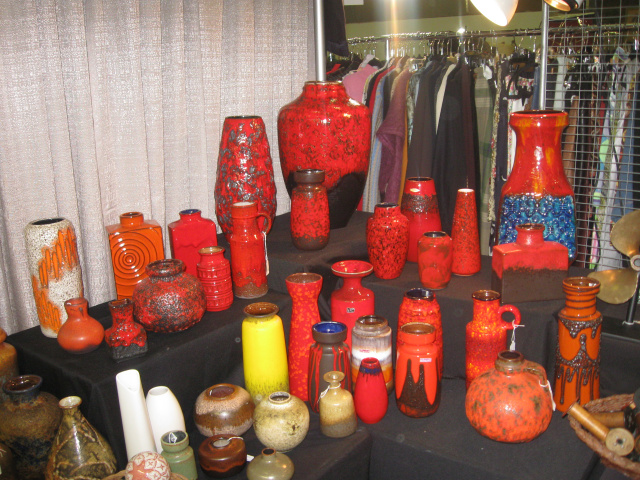 Welcome to our website
You can view some of our previous antique show displays

See our schedule of upcoming antique shows

View and purchase some of our merchandise currently up for sale. We specialize and have an extensive inventory of European enamelware and graniteware , Scandinavian and West German Mid Century Modern pottery.

Contact us to inquire about or purchase enamel utensile racks, drip trays, body pitchers, sels, allumettes, coffee biggins and pots, towel racks, canister sets.

We try to provide a large selection of top quality French and other European enamelware and graniteware in Deco, floral, swirl, marbled, checked and solid patterns.

We also now also have a large selection of Scandinavian pottery and West German MCM lava period pottery.

Click on the links at left to navigate the site.
Thank you for visiting our site.
We hope that you have found what you were looking for.
Come and visit us at one of our shows or come back to browse as we add new merchandise.
If there is anything we can help you with please contact us at hkny@optonline.net We would appreciate hearing your comments about our site. If you would like to be on our e mailing list for when new merchandise is added, please go to the contact us section.
Regards,
Harry and Ginny